Propulsion Module Development Test Model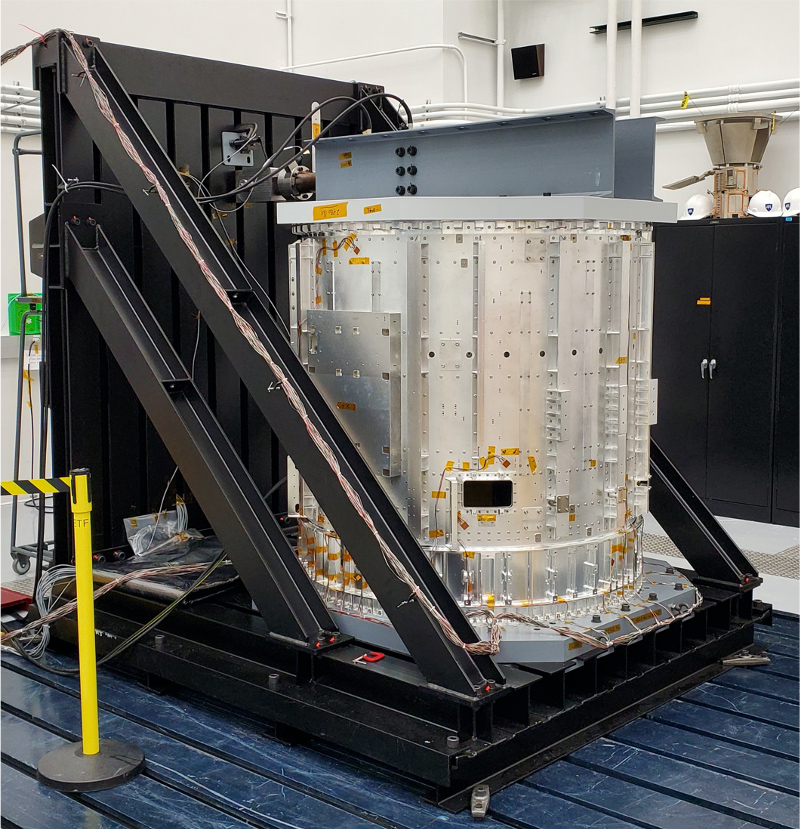 Source:
NASA/Johns Hopkins APL/Stuart Hill
Published:
January 12, 2022
The Propulsion Module Development Test Model lower cylinder section undergoes a static load test in a cleanroom at the Johns Hopkins Applied Physics Laboratory (APL) in Laurel, Maryland. The test verifies that the cylinder's design and manufacture can withstand the mechanical loads induced during launch. The upper cylinder section was also exposed to similar static load testing. Following static load testing at APL, both cylinder sections were shipped to NASA's Jet Propulsion Laboratory in Pasadena, California, where they will be stacked for additional static load and modal testing.