Preparing Thermal Imager for First Light Test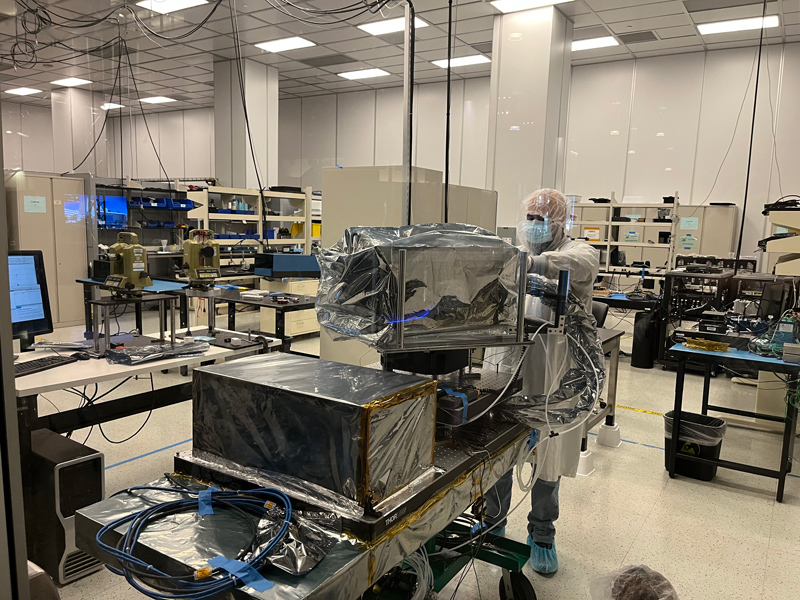 Source:
NASA/JPL-Caltech/ASU
Published:
January 10, 2022
Europa Clipper's thermal imager (called E-THEMIS) sits in its protective enclosure in the cleanroom at Arizona State University, as technicians prepare to transport it to a rooftop clean observation lab on the Tempe Campus.
The thermal imager will use infrared light to distinguish warmer regions on Europa's surface, where liquid water may be near the surface or might have erupted onto the surface. The thermal imager will also characterize surface texture to help scientists understand the small-scale properties of Europa's surface.