Six robotic spacecraft have explored Europa, but most of what we know comes from three of them: NASA's Voyager 2 spacecraft, the Galileo orbiter and the Hubble Space Telescope. The Voyager 2 spacecraft provided the first images close enough to reveal that Europa's surface is crossed by ridges and cracks, and hinted that Europa might be geologically active today. The Galileo mission provided even closer views of the icy moon and found the strongest evidence of an ocean there. Galileo made 12 close passes of Europa, providing the most detailed surface images to date.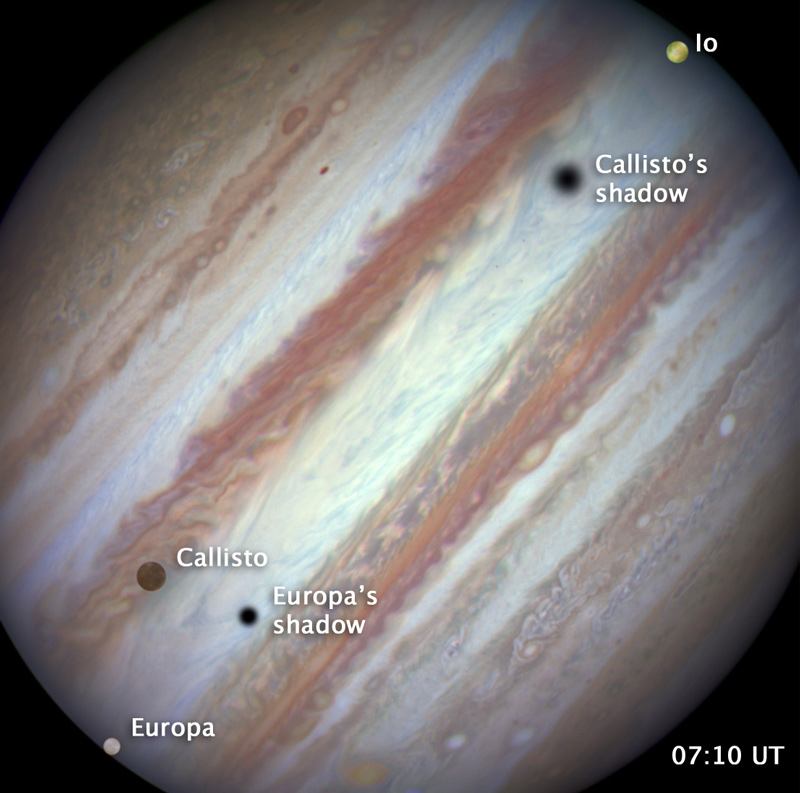 In 2018, scientists revisited old Galileo data and found evidence Europa may be venting plumes of water vapor into space. The Hubble Space Telescope has also found intriguing evidence of plumes at Europa. Hubble, a powerful Earth-orbiting space telescope studying far off destinations, made its first detection of possible plumes at Europa in 2012.
NASA's Pioneer 10 and 11 spacecraft passed through the Jovian system in the early 1970s, providing only distant images of Europa. But they were still the first images of Europa taken by a spacecraft, and they helped scientists refine calculations of Europa's size and mass.
In 1979, the twin Voyager spacecraft flew through the Jovian system, mapping the surfaces of the Galilean moons and providing more precise measurements of the moons' sizes. Of the Galilean moons, Europa was the most poorly observed because of where it was in its orbit during the Voyager flybys. Still, images from Voyager 2 revealed a smooth surface marked with fracture-like linear features, fuzzy-looking "mottled terrain" and relatively few craters, suggesting that something was resurfacing Europa's icy crust. A few scientists had previously speculated that Europa (as well as Ganymede and Callisto) could be hiding a liquid ocean beneath its surface ice, and the Voyagers provided exciting hints that this might indeed be the case, paving the way for Galileo's later exploration.
Future missions include NASA's upcoming Europa Clipper and ESA's JUICE mission. The JUICE mission will explore Jupiter and its three largest icy moons, Europa, Ganymede and Callisto. Europa Clipper will be the first spacecraft designed to observe Europa exclusively and thoroughly.