E-THEMIS Flight Fit Check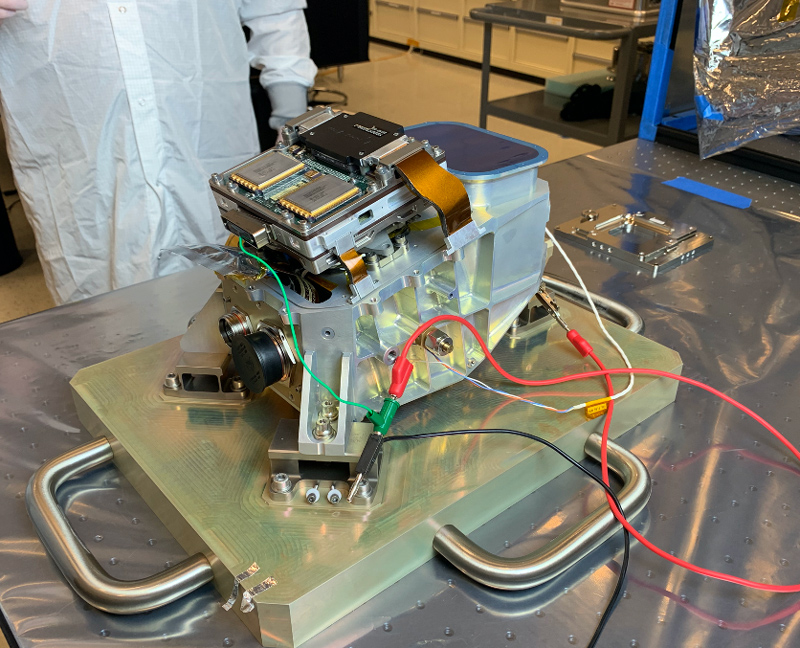 Source:
NASA/Arizona State University
Published:
October 28, 2021
The flight model of Europa Clipper's thermal camera is shown during a fit-check, in which technicians ensure the instrument's various components fit together properly. The test was performed in a clean room at Arizona State University, which is building the instrument and performing initial tests on the hardware. The Europa Thermal Emission Imaging System (E-THEMIS) will use infrared light to distinguish warmer regions on Europa's surface, where liquid water may be near the surface or might have erupted onto the surface. E-THEMIS will also measure surface texture to understand the small-scale properties of Europa's surface.