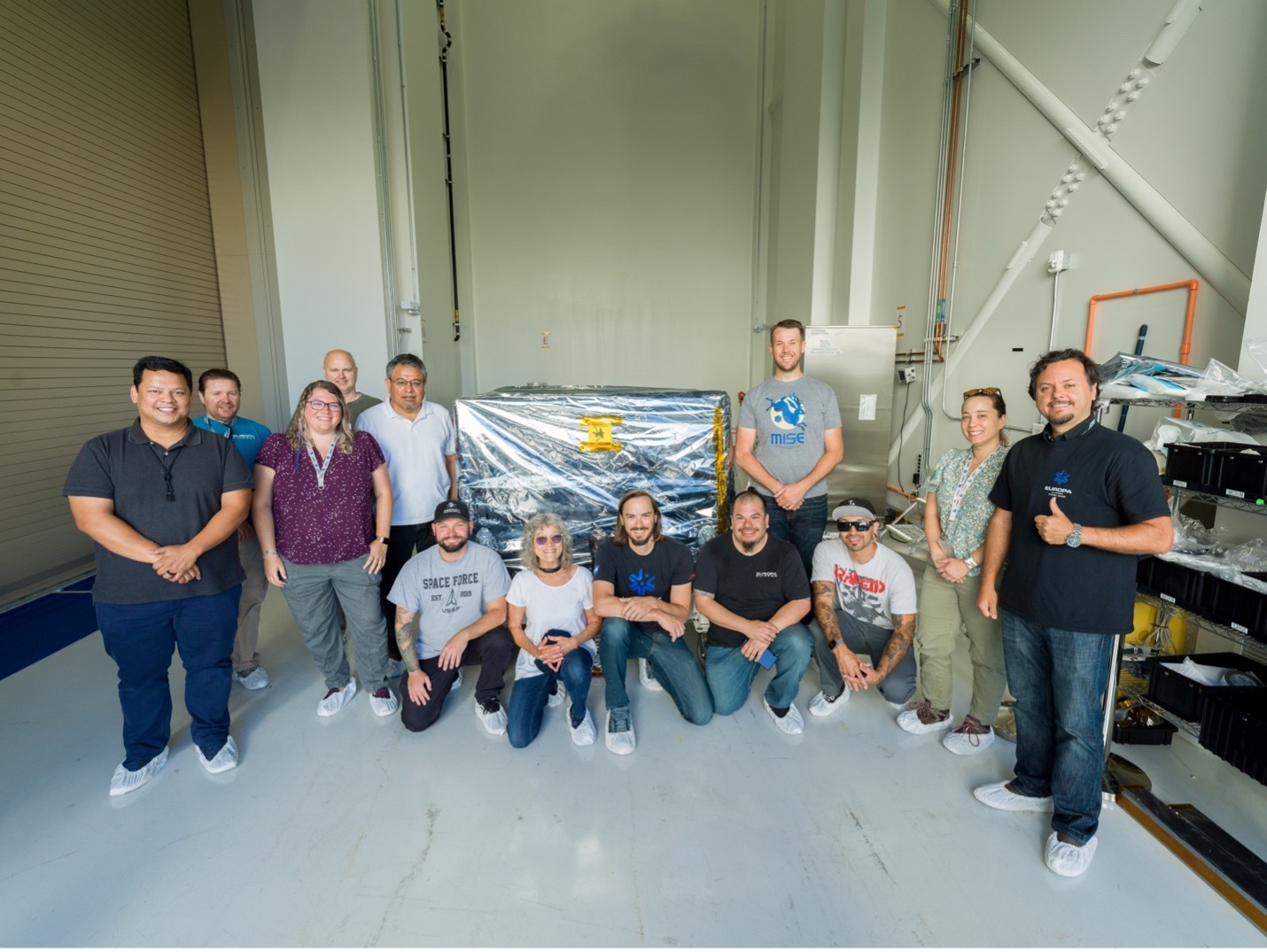 An infrared spectrometer, designed and fully assembled at NASA's Jet Propulsion Laboratory (JPL) in partnership with the Johns Hopkins University's Applied Physics Laboratory (APL), has been integrated onto NASA's Europa Clipper spacecraft, which is planned to launch in October 2024. This science instrument is part of the spacecraft's state-of-the-art mission payload specifically conceived to study Jupiter's moon Europa and determine if it has conditions suitable for life as we know it.
The Mapping Imaging Spectrometer for Europa (MISE) is an infrared instrument designed to understand the habitability of Europa's ocean. It will gather data that will help scientists learn more about the icy moon's surface composition and chemistry. MISE works by detecting infrared light reflected off of Europa's surface, which will allow scientists to identify non-ice components of interest: salts, acids, and organics. The data from MISE, combined with observations from other remote sensing instruments, will improve our understanding of the geological and chemical processes that shape Europa's surface. The instrument also will help us detect any anomalously warm spots on the moon's surface.
After reaching the Jovian system in 2030, Europa Clipper will perform nearly 50 flybys of Europa. During some of spacecraft's closest approaches to the moon, the resolution of MISE imaging spectroscopy data will be better than 25 meters per pixel. This high spatial resolution, combined with observations in the mid-wavelength infrared spectrum, will provide unprecedented observations of Europa.
For three and a half years, MISE was assembled and tested at JPL. The assembled instrument underwent a series of comprehensive tests to ensure that it will perform its planned science observations while exposed to Europa's harsh environment. After a thorough review, MISE was deemed ready to be integrated and tested with the spacecraft.
In July 2023, JPL engineers worked around the clock to integrate the instrument's various components (electronics units, wires, and its sensor head) with the Europa Clipper spacecraft. The integration was successful; the instrument passed its functional tests.
In the coming months at JPL, MISE, and the rest of the spacecraft's science payload will undergo further tests, including those that expose it to harsh environments similar to those Europa Clipper will weather in its 1.8-billion-mile journey to Jupiter's icy moon.