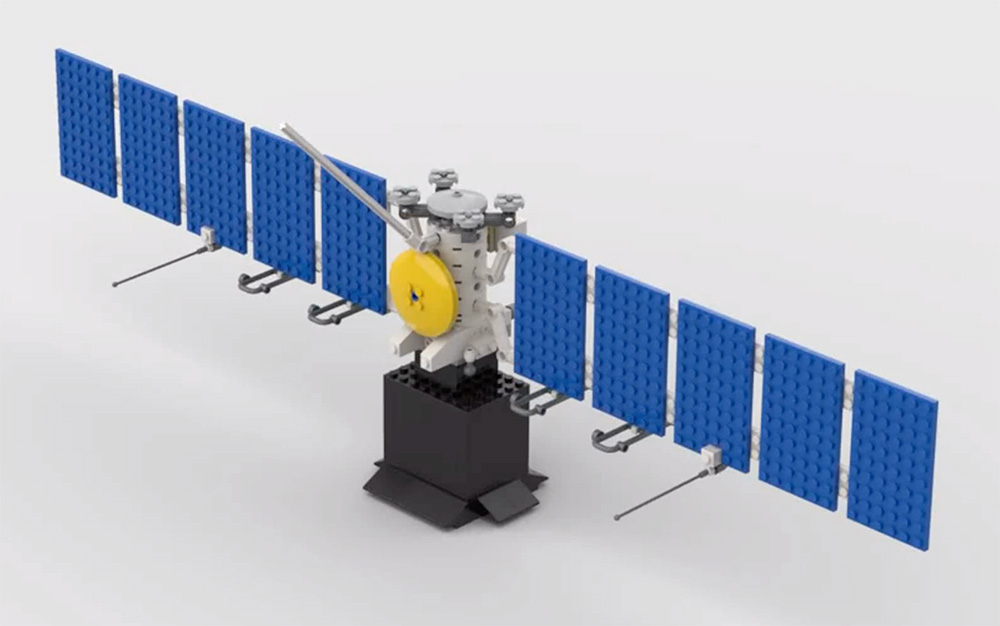 NASA's Europa Clipper mission recently collaborated with the award-winning Mountaineer Area RoboticS (MARS) team to design and build a model of the Europa Clipper spacecraft with toy bricks. ("Toy bricks" refers to plastic interlocking construction toys, such as LEGOs, commonly combined with gears and other parts to represent vehicles, buildings, robots…and spacecraft!)
Middle school and high school students from the MARS team worked on a design under the guidance of physicists, roboticists, engineers, and outreach specialists from NASA's Jet Propulsion Laboratory (JPL) in Southern California.
Stephen Pakbaz, JPL mechanical engineer currently supporting Europa Clipper's Assembly, Test, and Launch Operations (or "ATLO") phase of the spacecraft's development, provided guidance for the design and implementation of this unique educational endeavor.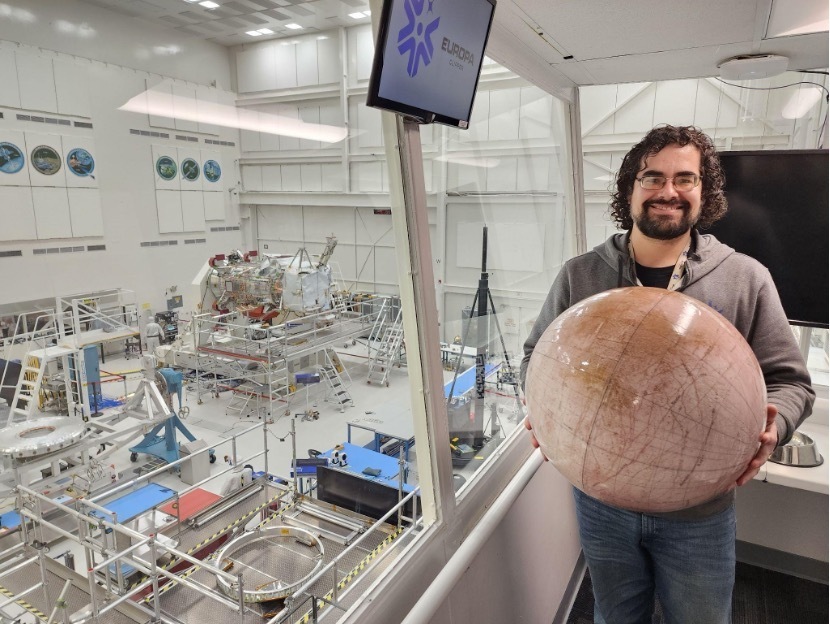 "I've been a fan of building toy brick models ever since I can remember," Pakbaz recalled. "When I was in high school, I knew I wanted to be a mechanical engineer at JPL. During this time, I was using graph paper notebooks to sketch designs of spacecraft that could travel to Jupiter and its various moons. I used those designs to build models…though some are still unfinished to this day, because the more I learned about solar system exploration, the more the designs would change."
Pakbaz continued: "My early interest in building these models, combined with my independent research into spacecraft and solar system exploration, helped prepare me for a career in aerospace and mechanical engineering."
When designing the Europa Clipper toy bricks model, the team began by defining the audience and potential constraints.
"Models geared towards adults can involve thousands of tiny pieces and advanced building techniques," Pakbaz said. "For the Europa Clipper toy bricks model, which was designed for young learners ages 8-12, the team had to design a model that could be built with readily available pieces…without adding unnecessary complications to key components. For example: you could design a toy bricks solar panel for Europa Clipper with hundreds of parts and tiles and connections, or you could use a single square plate connected by a few other pieces."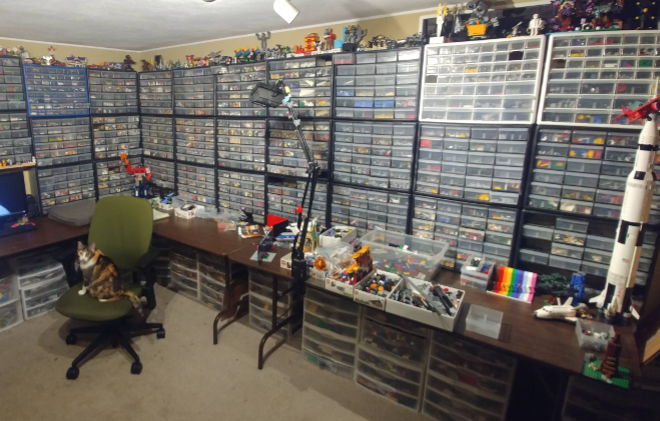 "Our goal was to create an accurate and accessible model," Pakbaz said. "Because of my work on the Europa Clipper spacecraft, I was able to give the team details for the model's size, proportions, and durability using physical geometry from the actual Europa Clipper spacecraft on which it was based. I also have a pretty decent toy bricks collection myself, so I could help test ideas using pieces in real time."
Scott Brylow, a mentor for the FIRST Robotics Team 2614 (Mountaineer Area RoboticS or "MARS") based in Morgantown, West Virginia, acknowledged the toy bricks industry is evolving to meet the demands of hobbyists with sophisticated 3-D modeling tools and expansive inventory.
"The breadth of parts available is much greater than even ten years ago," Brylow said. "There were at least three times when we were trying to design a part, and discovered a toy brick piece already in existence."
Through detailed graphics and sequential instructions, the model connects learners with the Europa Clipper spacecraft and teaches real-world problem-solving skills.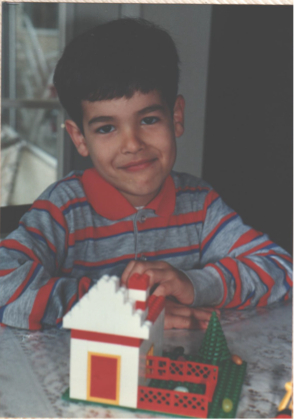 "People gain an understanding of the spacecraft's component parts. And if model builders don't have the exact colors or sizes available, they'll often build their own model using pieces in their own collection," Pakbaz continued.
"I've seen incredible photos of models built with unique parts and pieces, and I'm constantly impressed with the way people overcome the challenge of a limited selection of parts to create a workable model. We work with similar constraints when we're working on a real spacecraft: we don't have unlimited budgets, time, or parts. We have restrictions on how long something can take to make, what it can be made out of, and what we have available – and I enjoy seeing learners apply those same concepts to solve common engineering challenges."
As a lifelong learner and toy bricks enthusiast, Pakbaz finds this work engaging and rewarding.
"I like to think that I'm helping other people explore their interest in space exploration by creating a model they can build," Pakbaz concluded. "But I still need to finish my original high school spacecraft design someday."
With Europa Clipper's upcoming 5 ½-year trip to Jupiter, he might be able to find some time.
Note: Mention of any products or services on these pages does not constitute an endorsement of those products or services from NASA, the Europa Clipper mission team, or NASA's Jet Propulsion Laboratory.