Europa Clipper Paper Model (Simple)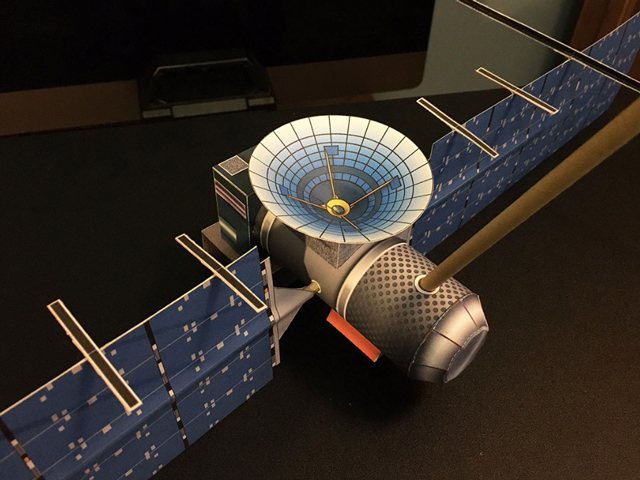 Want to learn more about the Europa Clipper spacecraft? Build a paper model! You can build your own version of Europa Clipper, learning how each part of the spacecraft fits together as you go.
The simple model is appropriate for students in grades 5-8. An advanced paper model (appropriate for ages 12+) can be found here.
Age level: Grades 5-8

Degree of difficulty: Beginner

Estimated time to build as an individual: ~2.5 hours

Estimated time to build as a group: ~2 hours (Tip: Reduce build-time by dividing into teams for cutting and gluing.)

Finished model size: 22 inches long